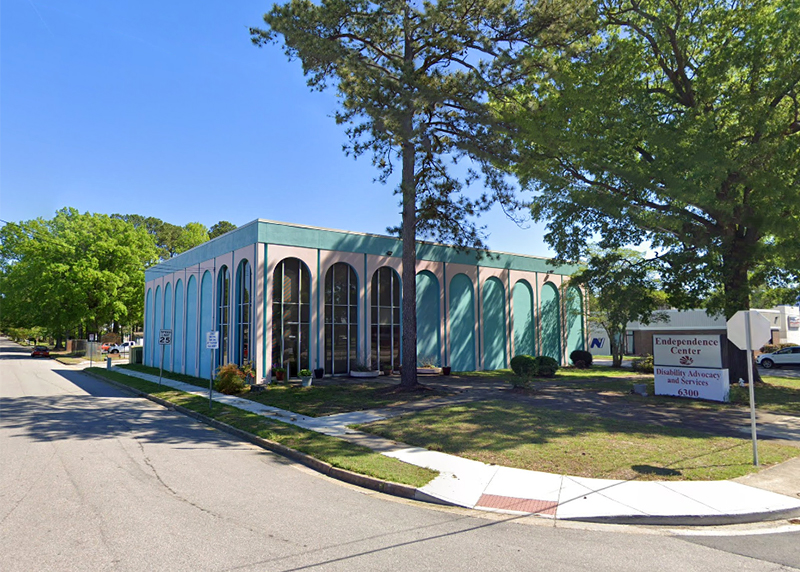 The Endependence Center, Incorporated (ECI) is a consumer controlled, community-based, cross-disability, non-residential, private, non-profit Center for Independent Living (CIL) operated by and for individuals with disabilities in South Hampton Roads, including the cities of Chesapeake, Franklin, Norfolk, Portsmouth, Suffolk, Virginia Beach and Isle of Wight County. ECI provides an array of independent living services to individuals with disabilities and to the community.
The purposes of ECI are two-fold; to prepare individuals, and to prepare the community for full integration of persons with disabilities into society. These goals are accomplished by the following strategies:
The provision of direct services to individuals with severe disabilities, that result in a greater level of independence and community integration/functioning.
The provision of services/advocacy in the community that result in a greater awareness of disability issues, physical and programmatic accessibility and systems change.
The Endependence Center is a home away from home and everyone there is looking out for your best interest. They provide loads of information and helpful resources to all who come through the door seeking for assistance. Though everyone who uses the services have some form of a disability, that isn't even an issue because they don't see your disability, they see you for the person that you are. I simply love this place.
For years now, they have gone out of their way to provide information, resources & encouragement! Thank you for your service Endependence Center!!!
ECI changed my life. They helped me to believe in myself again. I participated in the Ticket to Work Program, and I work there now.
These people are here to help and advocate the confusing network of the government