Overcome Barriers and Get Hired
Finding opportunities in the job market is daunting enough for many able-bodied people with skills that could possibly qualify them for employment. We are aware of how doubly challenging this is for persons with disabilities.
The Client-Centric Approach
As an active participant in the process, you are the leader and prime decision-maker. Everything we decide on together will always take into primary consideration your very own job-hunting goals.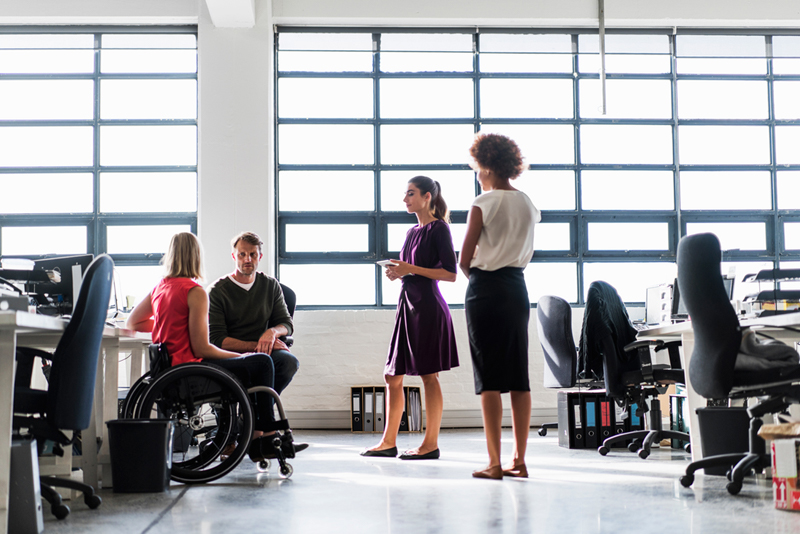 Aware of this reality, ECI's Employment Network in Norfolk, Virginia moves to even up the odds. We provide employment support to persons with disabilities via the Ticket to Work program. This way, access to job opportunities with better prospects for career advancement become easily available to persons with disabilities.
Complete our secure online questionnaire click here and you will be contacted within ten business days to learn more about the program and to invite you to an orientation session on the Ticket to Work program.
Completion of the questionnaire does not constitute acceptance of your ticket to work by the Endependence Center.
For further information, contact one of our Employment Coordinators
Maureen Chappell – 757-351-1587 – mchappell@endependence.org
ECI has a contract with the Social Security Administration to provide Ticket to Work services.
Work closely with us. As your Ticket to Work support provider, we'll help you write your resume, prepare for interviews, and offer you valuable advice. To ask for assistance, call or email us.