The ECI Summer Youth Program, Youth Endependent Advocates (YEA!), kicked off on July 10. YEA is halfway through an exciting time learning independent living skills, goal planning, work readiness, and more.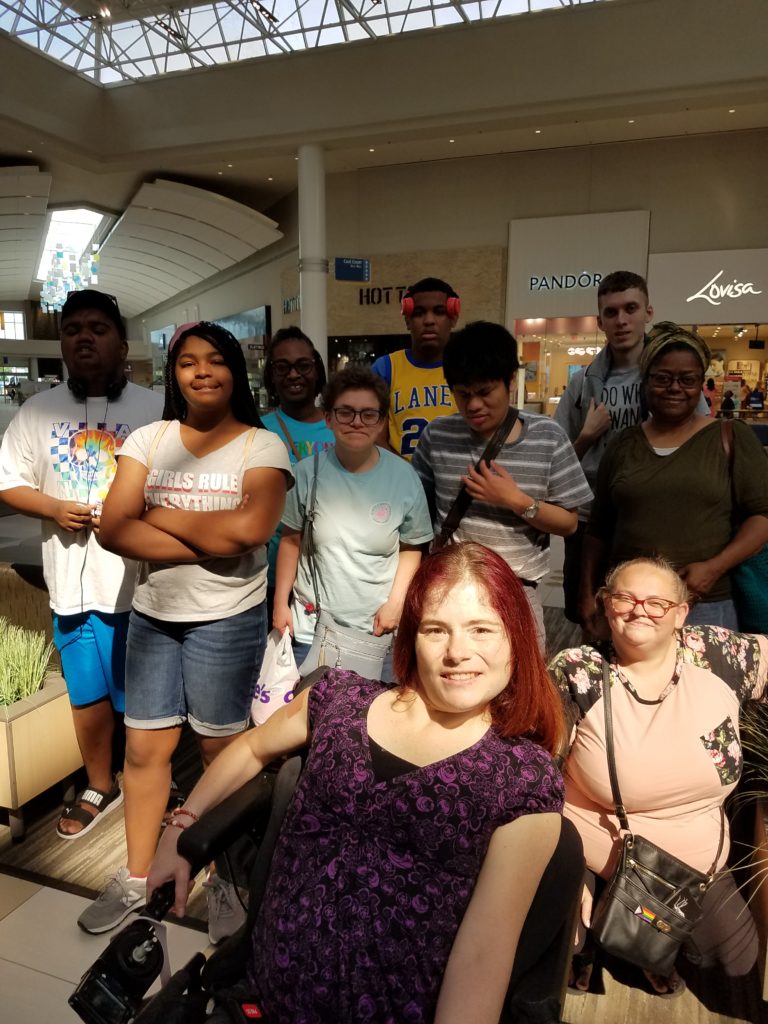 A colored picture of a female ECI staff member using a wheelchair. Behind her stands a group of teens of all ages with other ECI staff, taken at a community outing.
Note: the monthly Saturday Youth Group will not meet in August.