September 11 – 15, 2023 is National Disability Voting Rights Week! This post will share important information you can use to make a plan before November. 
Monday, September 11: Register & Pledge to Vote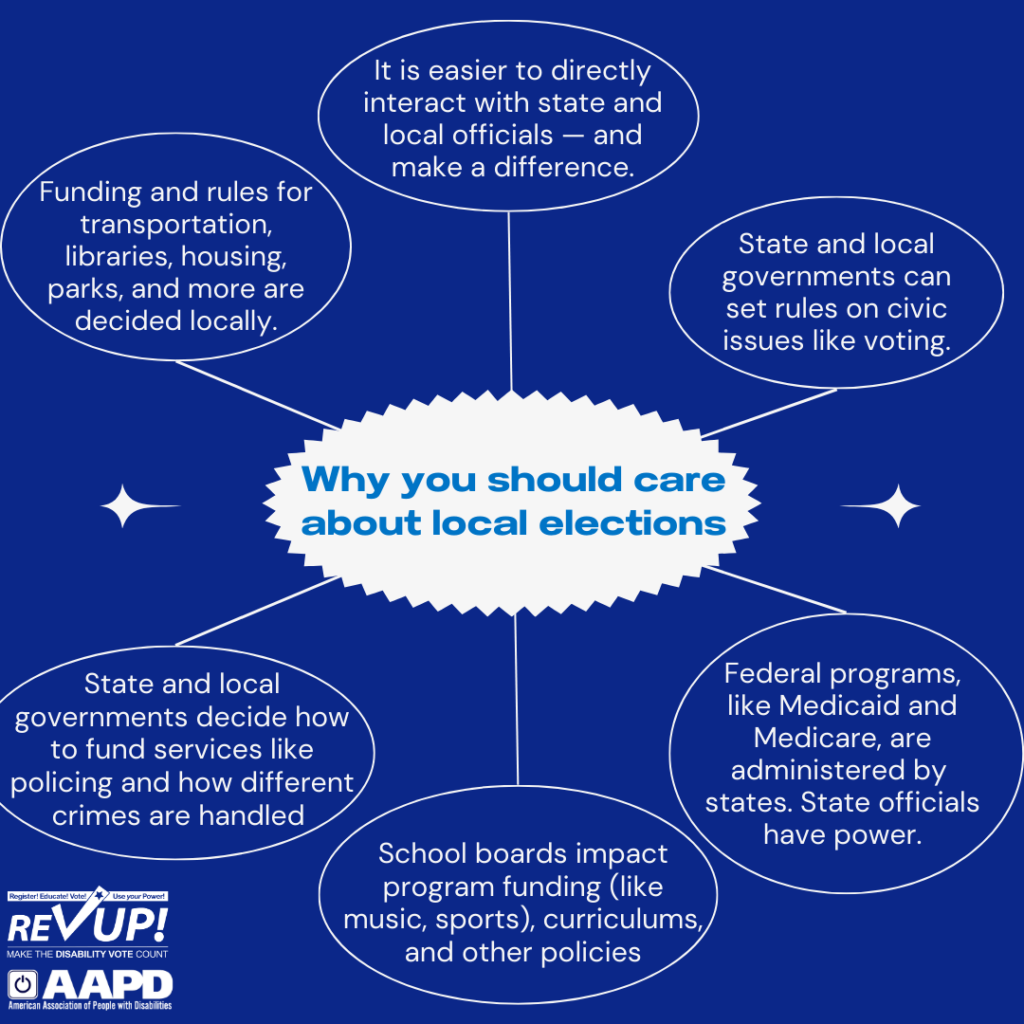 Tuesday, September 12: What's on Your Ballot?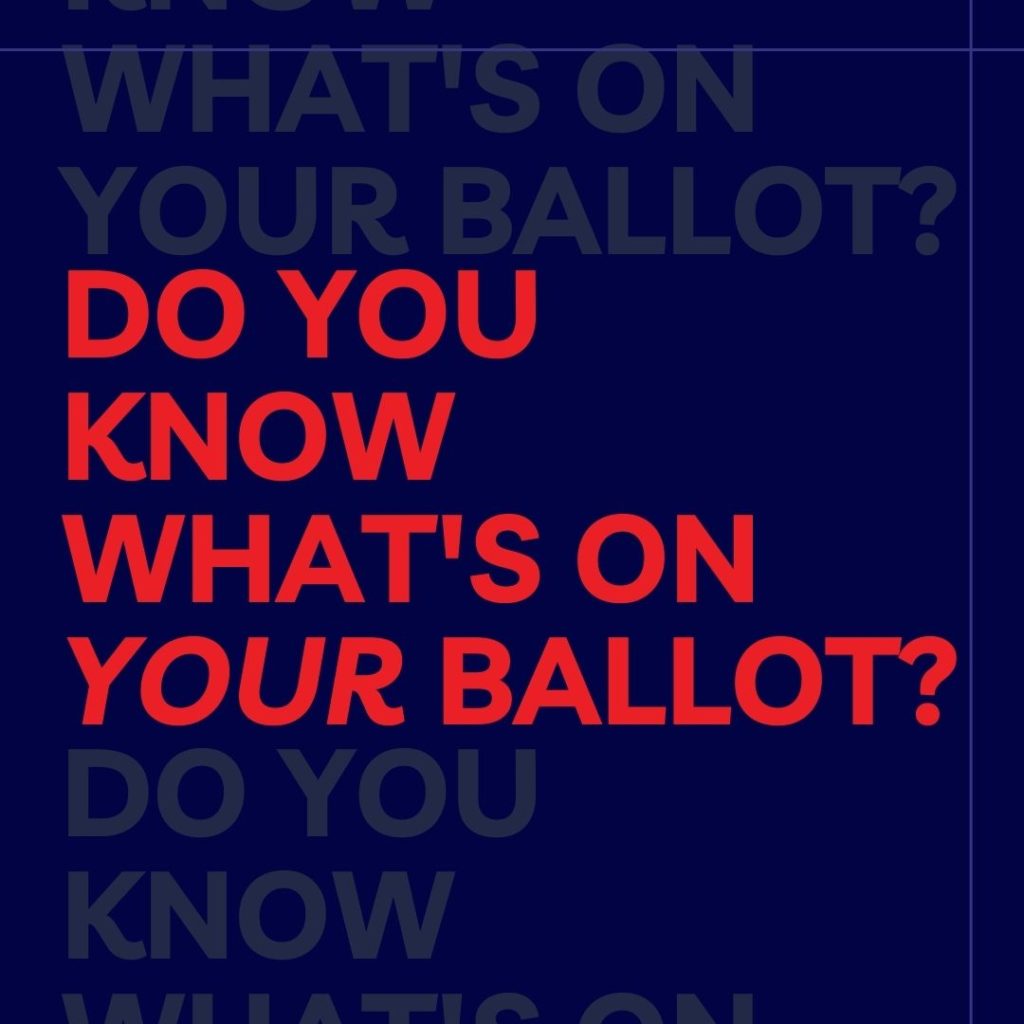 Due to redistricting, new State Senate and House of Delegates districts have been drawn, and some voting locations changed. Ballots are also different depending on what district you live in. 
To find out what's on your ballot, click here.
Wednesday, September 13: Make a Plan to Vote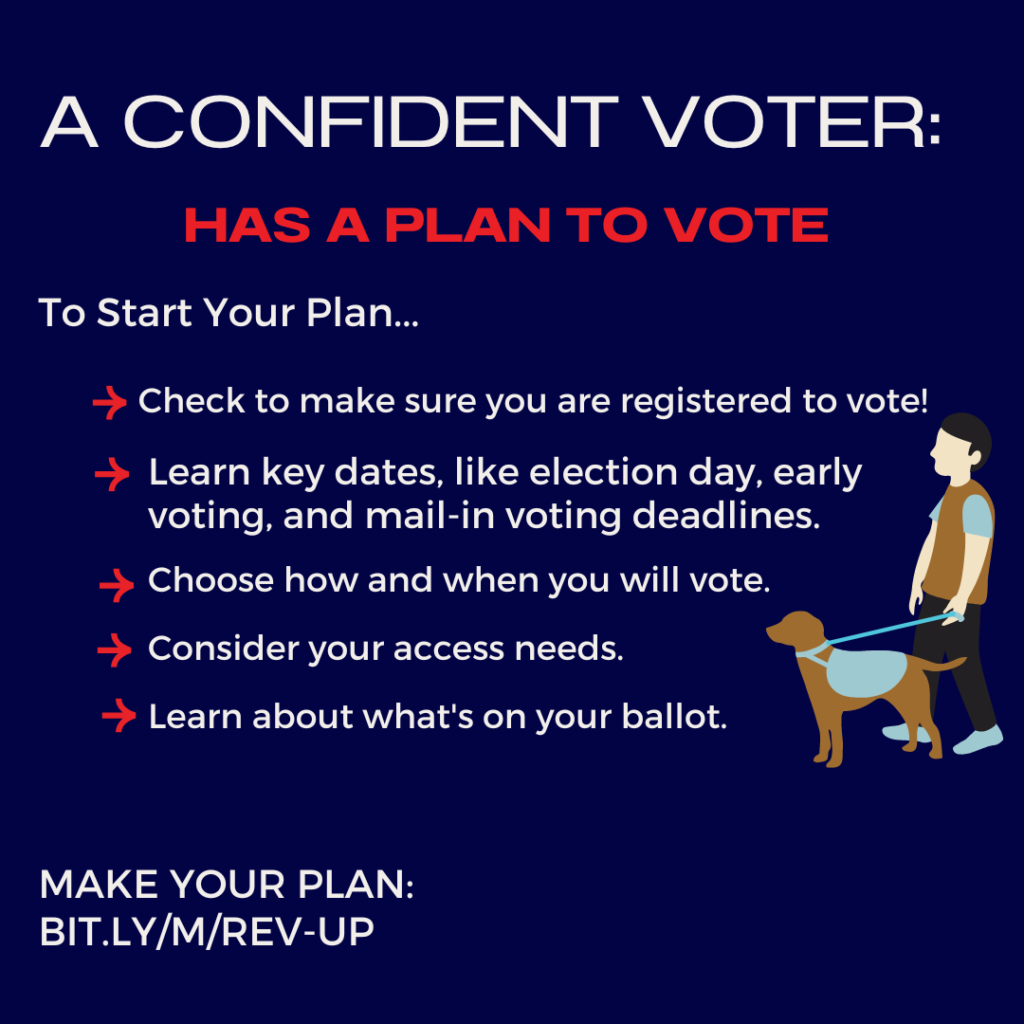 A confident voter has a plan to vote. To start your plan: make sure you are registered to vote! Learn key dates, like election day, early voting, and mail-in voting deadlines; choose how and when you will vote; consider your access needs; and learn what's on your ballot.
For a guide on voting for people with disabilities in this year's election, click here.
Thursday, September 14: Break Down Barriers
Friday, September 15: Celebrate Our Power
According to Disability and Voter Turnout in the 2022 Elections, Supplemental Analysis of Census Voter Turnout Data by Lisa Schur, Douglas Kruse, and Mason Ameri, if people with disabilities voted at the same rate as people without disabilities who have the same demographic characteristics, there would be about 2 million more voters.
Let's SHOW THE POWER OF THE DISABILITY VOTE and make sure WE'RE HEARD in EVERY election. YOU have the POWER to MAKE A DIFFERENCE!
The national REV UP campaign is a program of the American Association of People with Disabilities. Visit www.aapd.com/revup for more information.